Camilla Swagger is the Founder of Love Me Run, a matchmaking 5k that just had their first event on April 16th. She has merged dating with running a 5k, to help singles find their match through similar life interests and their love of a healthy lifestyle.
Camilla now tells us about her journey into finding the Love Me Run, how floating has been a big interest to her, and her personal mantra of Think.Say.Do.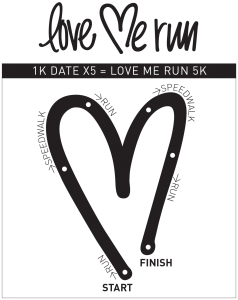 Time Stamped Bullet Points:
:30 – Camilla's 1st float and her experience
1:49 – Camilla shares with Nick about her background
3:44 – How the idea of Love Me Run started: 2012
5:00 – Love Me Run 5k
5:45 – Partnerships
6:13 – What Love Me Run is truly about
8:14 – 1st hearing of float pod *excitement!*
9:55 – Leading up to launching the first Love Me Run, Camilla has worked herself sick. Talks of the methods she is using to stay healthy for the big day
10:13 – The Float Journal and Think.Say.Do and what it means to her
12:24 – "If you don't love what you're doing, why are you doing it?"
13:00 – Nick asks Camilla what advice she would give others
13:57 – "Remove the Nay-Sayers"
14:50 – Schedule time in your day for some "love me time"
15:00 – floating gives you a human connection to a divine realm
15:19 – Find what builds you up
16:00 – First Event, Business Structure and National Focus.
17:31 – Baby steps moving forward
18:20 – How to join Love Me Run!
Key Points:
1) Take time for yourself, learn to love yourself.
2) Surround yourself with people that believe in you and uplift you.
Resources:
www.lovemerun.com  — Love Me Run – The Matchmaking 5k
www.lornajane.com   — Lorna Jane – Active Living
www.notvodkawater.com  — Not Vodka- Water
www.kendrascott.com  — Kendra Scott- Jewelry
Sponsors:
TrueRESTFranchising.com – The fastest growing Floating Franchisor in the World.
FloatPod.com – Manufacturer of premium Float Pods for commercial use. Custom filter and pump packages available upon request.