Lyle Maxson with Relentless Beats describes his journey into the dance festival industry. His goal is to integrate a higher purpose into dance festivals for the milenal generation by integrating floating into dance festivals to create vibrational space within main stream chaos.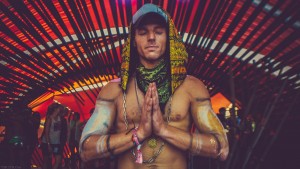 Time Stamped Bullet Points
 00:59 ­ Lyle gives background information about his journey through spirituality and business. Starting at the young age of 16
02:00 ­ How Lyle got into the festivals, specifically Relentless Beats. "Mood Enhancer"
03:33 Personal Goals with Relentless Beats. "Cosmic Celebrations- Partying with a Purpose"
04:35 ­ Lyle's floating experience, he was introduced to floating while at a crystal story. Lyle said his float was "Amazing, in the space it creates" like a "baby in the womb again"
05:40 ­ How will Lyle integrate light or even floating into the event? "Vibrational space with in main stream chaos"
06:48 ­ Nick asks how Lyle is able to balance work and life. Lyle describes his way of writing a novel about his life, where he is now and where he wants to be. Similar to "The Vivid Vision"
09:02 Recommendations on where a beginner in the dance festival should attend first. Lightning in A Bottle.
09:48­ Lyle speaks of what events are already doing to enhance his own goals.
11:07 Lyle's personal experiences at Festivals.
11:58 ­ The conscious vendors are what Lyle is most excited about when it comes to the journey he is on with Relentless Beats.
15:20 ­ Lyle's advice to young people. Knowing what he knows now.
18:30 Nick asks Lyle What is the best way to get involved in the festivals?
18:50 Where to find Tribes in your area?
Key Points:
1) Integrating Floating with Festivals
2) Partying with a Purpose
3) Personal Empowerment
Resources:
http://relentlessbeats.com – Relentless Beats website
http://lightninginabottle.org
Sponsors
TrueRESTFranchising.com – The fastest growing Floating Franchisor in the World.
FloatPod.com – Manufacturer of premium Float Pods for commercial use. Custom filter and pump packages available upon request.
HelpFreeChina.com – A revolutionary and insightful documentary about the ongoing persecution of Falun Gong meditation practitioners in China.