Nick talks about trademarks for Float Pod technologies. He discusses in detail how they work and why he trademarked the term float pod. He also discusses strategies of using a descriptive term for a product and the pitfalls of making a term synonymous with a product category. Nick also discusses evaluating what the market will be in 3 to 5 years, rather than where it was or where it is now.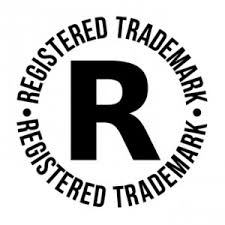 Time Stamped Bullet Points:
1:07- Trademarks, float pod, true rest, and tag lines.
 2:06 – Float Pod trademark made in 2013.
 2:51 – I-sopod and float tanks.
3:19 – Nick talks about why he made the choice to make float pod the name of his product.
4:00 – Change is scary. The industry as a whole was not utilizing the term float pod.
5:00 – Float Pod was not being used commercially in 2012. Nick asked the previous owner of floatpod.com if he could buy and use the domain.
5:33 – Filed trademark in 2012.
 7:30 – Float Pod as a term became popular in 2015 and 2016 from an explosion on positive PR.
 9:30 – Creating the trademark wasn't a malicious act. Perception is not reality.
10:40 – Asking competitors to stop using a trademarked term is simply protecting a companies rights to intellectual property.
 11:33 – How to use the name of your product in your business.
11:56 – Focus and Energy; whatever you focus on will grow.
 12:30 – It's Nick's vow to help 1 Million people through floating.
13:38- Nick answers questions in the Float Love forum.
 17:00 – Most of the float love forum seems to be focused on hate. Is this the state of the industry?
Key Points:
1) Marketing is all about simplicity. The simpler the message the better.
2) A well positioned term can infiltrate the consumer consciousness and become a generic term for a product category, which may or may not be your intent.
3) If you trademark a term for a product or business, you must protect it or it will most likely be lost.
4) Whatever you focus on will grow. Most energy means more flowers.
Resources: 
floatationlocations.com   – Where to Float
Sponsors:
TrueRESTFranchising.com – The fastest growing Floating Franchisor in the World.
FloatPod.com – Manufacturer of premium Float Pods for commercial use. Custom filter and pump packages available upon request.